At the Connecticut Coalition of Reason's (CT CoR) annual meeting on January 15th Richard Siddall, President of the Humanist Association of Connecticut (HAC) and resident of Southbury, was re-elected co-chair; Dennis Paul Himes, Connecticut State Director for American Atheists and resident of Vernon was elected co-chair; and Rebecca Williams, secretary of the Hartford Area Humanists (HAH) and resident of Meriden, was elected secretary.
CT CoR is off to a great start in an already busy 2017. In a little less than eight weeks, CT CoR along with the Secular Coalition for Connecticut will be hosting Secular Advocacy Day at the Capitol in Hartford. This one day event will start off with continental breakfast and talks by some of our secular leaders about the importance of the secular community as a voting bloc and the three pieces of legislation we are focusing on this year: 1) Patients Right to Know, 2) Standardization of Oaths, and 3) Aid in Dying. Although Aid in Dying will not be submitted this year as new legislation, it is crucial that the dialog continue on this important legislation. Following breakfast participants will meet with their state representatives and senators throughout the day to talk about what is important to them as secular citizens in CT and ask them for an affirmative vote on our bills. For more information on Secular Advocacy Day, visit ct.secular.org.
The Connecticut Coalition of Reason is a group of eight atheist, free-thought, and humanist groups based in CT with a goal of fostering a sense of community. Additionally the group aims to "raise public awareness that people who don't believe in a god or gods can be decent citizens who contribute to the larger society."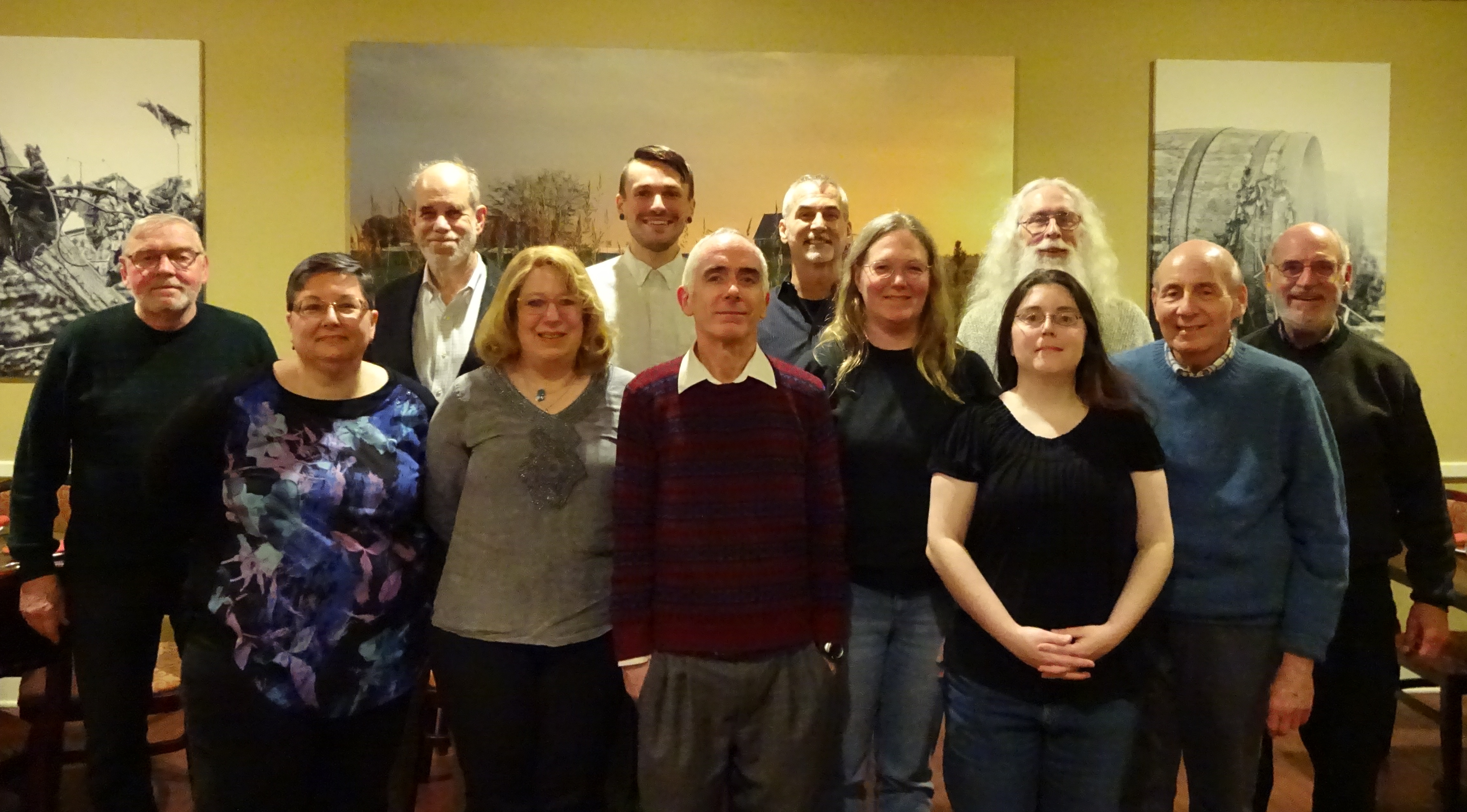 CT COR board members pictured from left to right: Front row – Rebecca Williams, Anita Peters, Richard Siddall, Carol Siddall, Shanna Bokoff, and Stan Greenberg. Back row – Klaus Kingstorf, Cary Shaw, Chris Stedman, Pat McCann, Dennis Paul Himes, and George Unser. Not pictured – Tanya Barrett, Dan Blinn, and Ken Spencer.